'Ro' stands for Rosan (My Husband's Name) & 'Sun' stands for
Sunita (My Name) Our names starting alphabets makes Ro-Sun & It means sunshine (In Nepali n Hindi language), If da meaning of our combined name's so meaningful n lasts for 4eva so do our Love.
Well, this space includes Our Wedding pix, Some old pix of ours, Our Sweet memories (past n present both) & Our Recent Pix as well.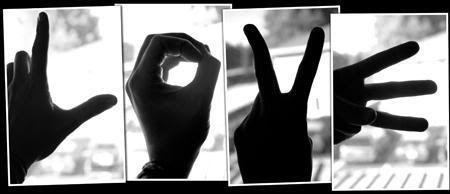 Well , Telling the truth we did Love Marriage on 29 Sawan 2060 and We (Me & My babu) dont feel shy or guilty to say this coz our married life is very successful, beautiful, romantic n same as before infact its getting more deeper n deeper day by day and we are looking forward for more and more beautiful days to be captured in our hearts and memories .Our togetherness and Love is till the infinity ,Till the stars and sun exists.We really love being together . We always prayed and cared for eachother.
Babu is really sweet, loving, caring, understanding & supportive towards me from the beginning. As a husband he always fulfilled my every single dreams and desires .I really love him for that. Whenever I dreamt for something , he always fulfilled it as an angel . My life is more beautiful & sparkling in his presence so I really felt myself a very lucky person for having him as a life partner. Thanks sweetie 4 all ur love & care . I love u alot & can't live a sec w/o you muah :)
And as a Wife I always try to keep my babu happy and smiley. From the beginning I have always cared and loved him alot so I think i must get 100/100 for that hehe . In my every single heart beat his name is there . His name is there in my every single sayings... my frens and family members get bored due to my this irri habit hehe . Its not that irri though if they felt so what can i do ??? Can't stop myself :) :) hehe. There is no word to express my love towards him. Our love for eachother can't be expressed or shown though we have always did this in our every single talks and chats hehe. We are so blessed and made for eachother. Would like to Thank god for everything.
Its me before Marriage
Meet my sweet Babu (My husband)
Dis pich was Taken on our Dating days (Near da PKR View Point)
Some of our Wedding Pictures as below :
Babu & Syanu the Wedding Couple
Fm DA left Kanchi (My sis) , Sova (My sis) , Man devi Aaji , Near her Nikhil her son , Me N finally babu , Clicked after we arrived in Babu's home
My Bro Nikhil putting tika to the wedding couples . By the way he was the first person who put tika to the wedding couple .
Da 2nd Person who put Tika to the Wedding Couple (Babu's Granny)
My Mother-In-Law Putting Tika to Babu & blessing him.
Our wedding picture
My Mather-In-Law putting tika and Blessing Me
Again My Mother-In-Law blessing me
Now my Father-In-Law's turn blessing babu
My Father -In-Law giving me my Gift :)
Now Manju DD's Turn
Finally Usha's Turn
Check out some more Pictures of us after Marriage :